Group Opposes NASS Resolutions On President, IGP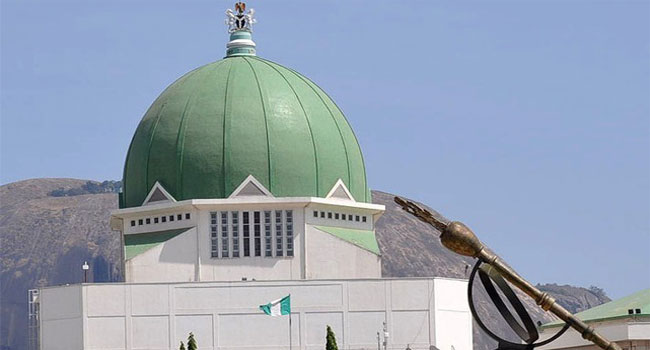 Some lawmakers have faulted the resolutions of the National Assembly taken today (Tuesday) on the Executive.
Under the aegis of the parliamentary support group of the Senate and House of Representatives, the group in a statement by its spokesperson, Abdulmumin Jibrin, said the resolutions presented as that the entire house were just the opinions of a few lawmakers and would not be binding.
The lawmakers insisted that they support the president, especially in his fight against corruption and insecurity, as well as his respect for the rule of law.
They, therefore, asked the leadership of the National Assembly to remove the log in its own eyes before removing the speck in the eye of the president.
Read Also: National Assembly Warns Buhari, Upholds No-Confidence Vote On IGP
The group said, "The National Assembly should as well look inward and address the issue of suffocating Senators and members with dissenting or contrary opinion through coercion or extra-legal means.
"The PDP should recall how it members in the 7th Assembly sat comfortably in the chamber and watched a sitting Speaker, Aminu Tambuwal locked out of the National Assembly and all his security personnel withdrawn while APC members had to scale the fence to gain entrance into the National Assembly
It also stated that the National Assembly must "exercise caution at this delicate period not to overheat the polity with statements that are capable of dividing the country, embarrassing us before the watching world and creating friction between the legislature, Executive and specifically Mr President".
The National Assembly at an emergency joint session held earlier today reaffirmed its vote of no confidence on the Inspector-General of Police Ibrahim Idris, and warned the President over the "systematic harassment and humiliation by the Executive of perceived political opponents".
Furthermore, it vowed to go tougher in checking the powers of the President and threatened to exercise it's constitutional powers if nothing is done to address the resolutions.