My Eldest Son Prompted Me To Visit Nigeria – Seal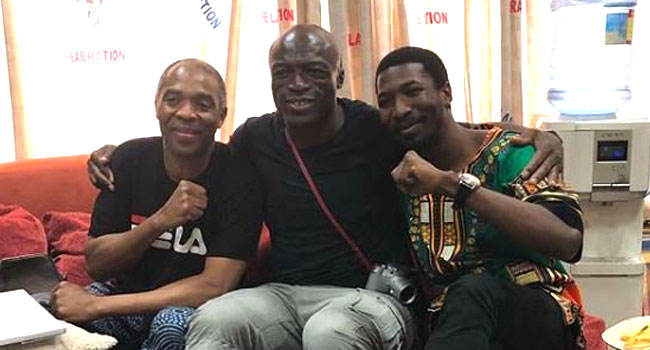 British-Nigerian singer seal says his 14-year-old son influenced his decision to visit Nigeria after 40 years.
The multi-grammy award winning singer who came quietly to Nigeria late last week spoke with Channels Television about his motivation when he visited the Afrika Shrine.
"I came with my eldest son Henry, I came with him originally because he said to me, 'Dad I want to see why I look the way I do and why you look the way you do'," Seal said.
"So, after not being here for 40 years it was my son who prompted me to bring him back to the country where he's from, he wanted to see his root."
Having decided to grant his son's wish, in Nigeria, Seal decided to visit Afrika Shrine. Late afrobeat legend Fela Anikulapo Kuti was one of his late father's favourite artistes of all time.
He was hosted at the Shrine by Femi Kuti, who he called his brother.
The Kiss From A Rose singer praised Femi for his hospitality, describing his visit to the shrine as an 'emotional experience' and 'the most enjoyable day' so far.
"I was born in England and my father is obviously a Yoruba man. His favourite artiste, he used to play all the time when I was a kid, was Femi's father.
The fact that, at 55, I am now able to come back with my son to be hosted by my brother (Femi) is an emotional experience. It is something I would never forget and, of equal importance, my son would never forget."