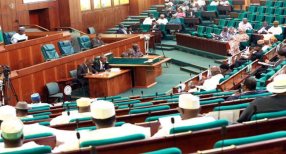 The House of Representatives has again adjourned sitting till Tuesday, November 20, 2018, over a faulty sound system.
The adjournment comes barely 24 hours after the House initial adjourned sitting to today (Wednesday).
During plenary, Speaker of the House, Yakubu Dogara, stated that the decision was to ensure the sound system is fixed before the next plenary.
According to him, if the problem persists the House will adjourn sitting indefinitely.
The Speaker also noted on that the microphones were installed in 1999 and the panels would take three weeks to arrive Nigeria from Germany.