Minimum Wage: I Am Ready To Pay Any Amount, Says Niger Gov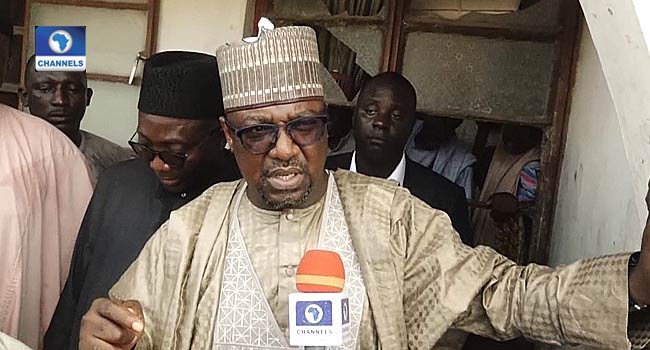 Niger State Governor Abubakar Bello says he is ready to pay any amount agreed upon by the Federal Government and the Nigerian Governors Forum as the minimum wage for civil servants.
The Governor said this on Wednesday when leaders of the Nigerian Labour Congress in the state visited him.
He also announced the approval of the release of N3billion for the payment of pension and gratuity of retired Civil Servants in the state
According to him, civil servants are important, hence no worker deserves to be owed salary. He explained that the N3billon he approved is to be distributed to pensioners in the state and local government areas.
READ ALSO: Saraki Questions Death Of Offa Robbery Suspect, Demands Investigation
Governor Bello added that although the state is currently faced with infrastructural deficit, he cannot be executing projects at the expense of the lives of the electorate.
He explained that N560 million is to be used for the payment of death gratuity of pensioners N420 million for retirement benefits and N210 million for the augmentation of those that were short-changed in previous payments.
The State Chairman of NLC, Idris Ndako, in response commended Governor Abubakar Bello for the gesture and assured him of labour's support towards his bid for the second term.