Court Strikes Out Suit Seeking To Stop Confirmation Of Tanko Muhammad As CJN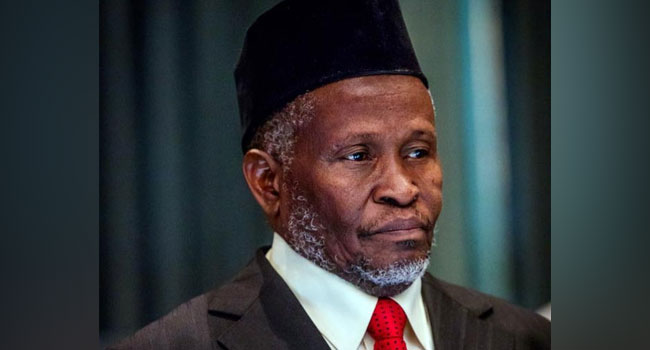 A Federal High Court in Abuja has struck out a suit challenging Justice Tanko Muhammad's competence to hold the office of the Chief Justice of Nigeria.
The Presiding Judge, Justice Inyang Ekwo made his judgement on the grounds that Malcolm Omirhobo Foundation who is the plaintiff, lacked the locus standi to institute the suit.
READ ALSO: Buhari Asks Senate To Confirm Tanko Muhammad As CJN
Justice Ekwo also held that the group does not have the power to engage in the public interest litigation which it claimed to be undertaking by filing the action.
He adds that contrary to the claim of the plaintiff to be a non-governmental organisation, there is no legislation in Nigeria permitting the registration of any group as such and no group registered under the Part C of the company could engage in such litigation.
Justice Ekwo asks the National Assembly to emulate some Commonwealth countries like Uganda and Zimbabwe that have separate legislations on registration of the non-governmental organisation.
The court decision comes a day after President Muhammadu Buhari forwarded the name of the acting Chief Justice of Nigeria, Ibrahim Tanko Muhammad, to the Senate for approval as the substantive CJN.
The President's request was sent in a letter to the Senate on Thursday.
A second letter was also sent by President Buhari, seeking the approval for the appointment of 15 special advisers.