Killings: Benue Security Council Suspends Three Traditional Rulers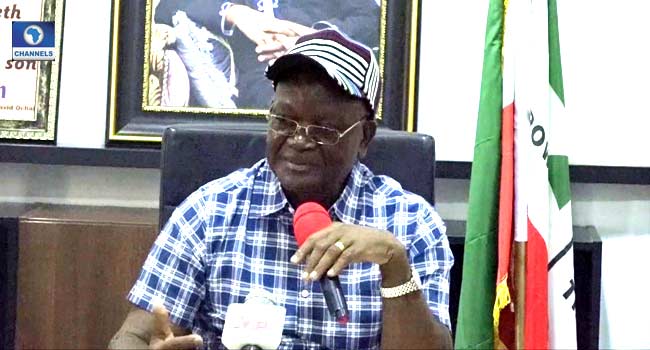 The Benue State Security Council has suspended three traditional rulers following the crisis which resulted in the killing of nine persons in the state at the weekend.
Those suspended include the district head of Mbacher, Mr Luke Atomigba for allegedly inciting and sponsoring the crisis while the Third Class chiefs of Chongo and Ipuusu were suspended for alleged negligence and pursuit of clannish interest, fueling the crisis.
Briefing journalist on the resolutions reached after a long meeting, Chairman of the Council and Governor of Benue State, Samuel Ortom, recommended the suspended chiefs for further disciplinary measures.
Read Also: Gunmen Open Fire On Mourners In Benue, Kill Four
He also urged security agencies to spare no militia, youth or politician involved in the crisis and killings.
The incident occurred in the early hours of Saturday, during the burial of one Tor Amaafu, in Tongov district of Katsina-Ala Local Government Area.
According to an eyewitness, gunmen numbering over 10, opened fire on the mourners, killing four persons at the time and leaving several others injured.
The death toll later rose to nine.