Borno Governor's Convoy Escapes Attack In Baga
The convoy of the Borno State Governor, Babagana Zulum, on Wednesday escaped an attack in Baga town.
Governor Zulum had departed Maiduguri, the state capital on Monday afternoon for the northern part of the state in continuation of the food distribution programme which he started earlier in July.
A source in the governor's convoy who confirmed the incident to Channels Television revealed that Zulum was not hurt.
"He is unhurt and he is back to Monguno to continue his distribution of relief materials to the Internally Displaced Persons," he said.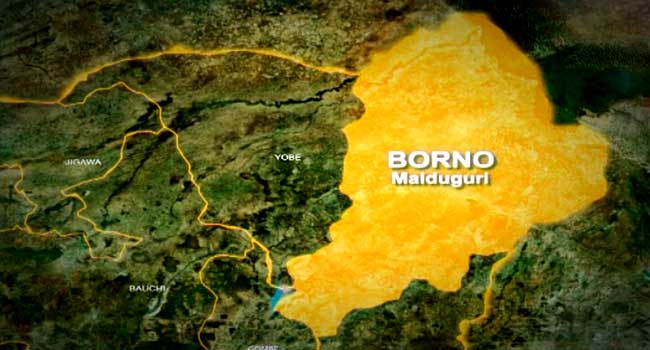 Governor Zulum was said to have left with journalists and the State Palliative Committee with the intention to complete his task before the Eid-el-Kabir celebrations.
During his last tour to Northern Borno, military bomb sweepers discovered and detonated landmines laced on the governor's path ahead of his arrival.
It is not clear if the landmines were targeted at the governor as the military said it was a reoccurring trend, impeding on operational mobility.
The details of Wednesday's incidents are unclear as there is no mobile network in Monguno where the governor is likely to pass the night.
However, Boko Haram insurgents are the prime suspects for the attack.
Suspected Boko Haram Fighters Execute Five Aid Workers
There have been series of attacks by the insurgents in the North East.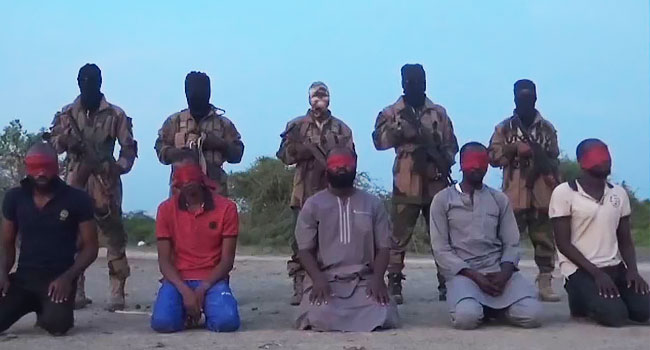 President Muhammadu Buhari assured Nigerians that his administration would wipe out the terrorists from the region after a video surfaced online showing the execution of five persons by masked men in military camouflage, suspected to be Boko Haram fighters.
A voice was heard speaking in Hausa before the execution, saying that the five persons were working for infidels.
"Those of you that are being used by infidels to turn others to infidels, know this today oh, you who work for infidel groups, you satisfy their aims but they do not care about you and that is why when we catch you they do not show concern. Our call to you is to repent and follow Allah; we shall waylay you in all the roads that you follow and if you don't listen, the fate of these ones will befall you," the voice said.