Six Killed In Niger Road Accident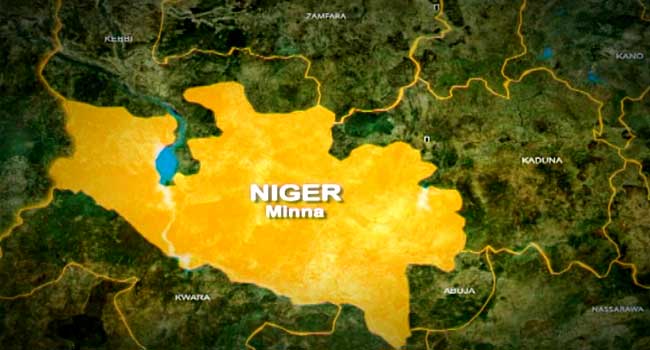 Five women and one child have been killed in a road crash at Jipan village along Bida-Mokwa road in Bida Local Government Area of Niger state.
The Sector Commander of the Federal Road Safety Corps, Niger State Command, Joel Dagwa, confirmed this to Channels Television via a statement issued on Friday.
He said four other persons also sustained varying degrees of injuries and were receiving treatment at the General Hospital Kutigi.
Although he did not give details of the cause of the accident, Dagwa said preliminary investigation revealed it could have been as a result of over speeding which led to the loss of control.
"A green Ford bus (Alhambra) with registration number JJJ 132 XV which took off from Minna carrying 12 passengers were involved in the accident," he said.
"Nine female adults, 1 male adult and 2 female children were on the bus. An investigation is still ongoing, but preliminary investigation shows the driver of the bus violated speed limits and lost control in the process, terminating the lives of 6 passengers, 5 female adults and 1 female child."
READ ALSO: Buhari's Administration Will Do Everything To Prevent Repeat Of School Abductions – FG
The FRSC boss did not however say anything about the condition of the two remaining passengers.
He further disclosed that the corpses of the dead have been handed over to their relatives for burial.
The accident occurred barely one week to Christmas celebration.
Dagwa regretted that despite several sensitization campaigns to educate motorists on the need to drive safely, many of them still engaged in reckless driving.
"We still want to reiterate our call on motorists that they should desist from acts that are potentially dangerous to safe driving. We have carried out sensitization on Ember months to educate the drivers, but alas many of them are still disobeying road safety rules," he added.