Buhari Is Katsina Indigene Who Deserves Our Solidarity, Masari Tells APC Supporters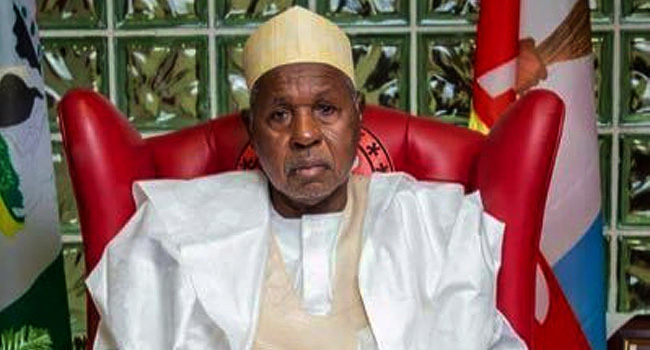 Katsina State Governor, Aminu Masari has called on supporters of the All Progressives Congress (APC) to rally behind President Muhammadu Buhari.
Speaking to APC members on Monday at the Government House in Katsina, Masari warned that he will not tolerate any factionalism in the party.
The governor told party loyalists that President Muhammadu Buhari deserves their solidarity and hospitality being an indigene of Katsina State.
READ ALSO: Buratai, Others Had Problems Because They Got Involved In Politics – Wike
"Number one, the current state administration in Katsina is APC and that the Nigerian President is an indigene of Katsina produced by the APC. He deserves solidarity and hospitality from you. Anyone here who doesn't know the party constitution should go and read it," Governor Masari said.
"I swear I will not tolerate factionalism of the party in Buhari's home state. This is impossible. I can personally agree to be confronted or challenged on wrongdoings so I can apologize, but we have two responsibilities here on our shoulders."
The meeting comes two days after the APC flagged off its nationwide membership registration, update, and revalidation exercise in Daura, Katsina State.
President Buhari has attended the exercise aimed at sensitising stakeholders regarding the ongoing registration exercise.