Zamfara Deputy Governor Refuses To Join APC With Matawalle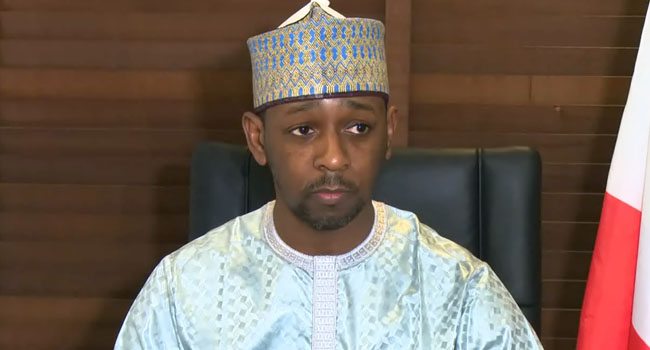 The Zamfara State Deputy Governor Muhammad Gusau has refused to move to the All Progressives Congress (APC) after his principal Governor Bello Matawalle defected to the ruling party from the Peoples Democratic Party (PDP). 
Governor Matawalle officially joined the APC on Tuesday and was welcomed to the party in a grand event held in Gusau, the Zamfara State capital.
But in a press briefing on the same day, Gusau pledged his loyalty to Nigeria's main opposition party and hinged his decision on counsel from his family and associates.
"After due consultation with my family, friends, and supporters, especially members of my party, the PDP, I have decided to remain in my political party, the PDP," the deputy governor said as he recalled the legal tussle that gave himself and his principal the mandate to lead the northwestern state. 
Although he claimed that the governor did not consult him before his defection to the APC, Gusau promised to work with his principal in addressing the numerous challenges facing the state. 
"At no time have I been informed or consulted of any planned defection neither by my boss, the party nor anyone else for that matter," he explained. "I have also not been invited either in my official or personal capacity for any planned defection."
READ ALSO: PDP Leaders Storm NASS To Protest Nomination Of Lauretta Onochie
'Poaching Governors'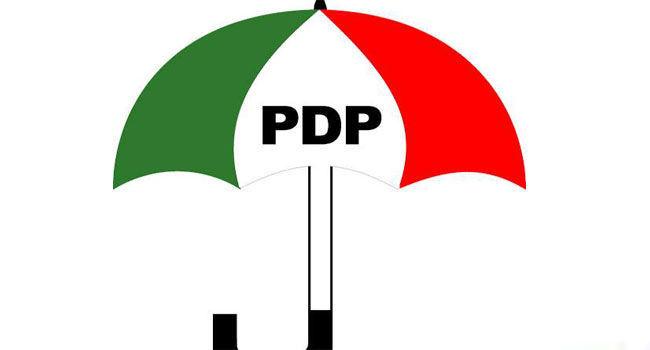 Matawalle's defection is the latest in the list of high-profile political office holders who have left the PDP in recent times. His defection is coming less than two months after his Cross River State counterpart Ben Ayade left the PDP for APC.
Three more senators also joined the APC. The letter conveying their movement to the ruling party was read out by Senate President Ahmad Lawan during a plenary session on Wednesday.
Senators Peter Nwaoboshi of Delta North; Sahabi Ya'u of Zamfara North and Lawali Anka who represents Zamfara West are the new lawmakers in the ranks of the APC.
READ ALSO: Governor Matawalle Formally Defects To APC, Becomes Party Leader In Zamfara
Despite this, the PDP says it will recapture the presidential seat it lost to the APC in 2015.
"We stand here to state clearly that we will form the next government come 2023 because of the masses, not the governors who are leaving the PDP," the national chairman of the party, Uche Secondus said during a press conference in Abuja on Tuesday.
He accused the APC of "poaching governors" from the PDP and intimidating them to join the ruling party.
"I have never seen a country where you have an economic crisis, [and] insecurity then the ruling party goes poaching governors," Secondus added. "It is a shame that all the governors left for fear; they were intimidated by the instrument of the government of the APC."