Former President Olusegun Obasanjo led current and old students of Baptist Boys High School (BBHS) Abeokuta on a 18km walk around Abeokuta, the Ogun State capital, as part of the centenary celebrations of the school.
Obasanjo, who was joined by the leadership of the old boys association led by the National President, Prof Kayode Oyesiku and a large number of the current students, entertained residents, motorists and passers-by during the walk.
Obasanjo's media aide, Kehinde Akinyemi in a statement on Monday, said residents and enthusiasts echoed and praised the former President for his prowess, energy and endurance to embark on the walk despite his age.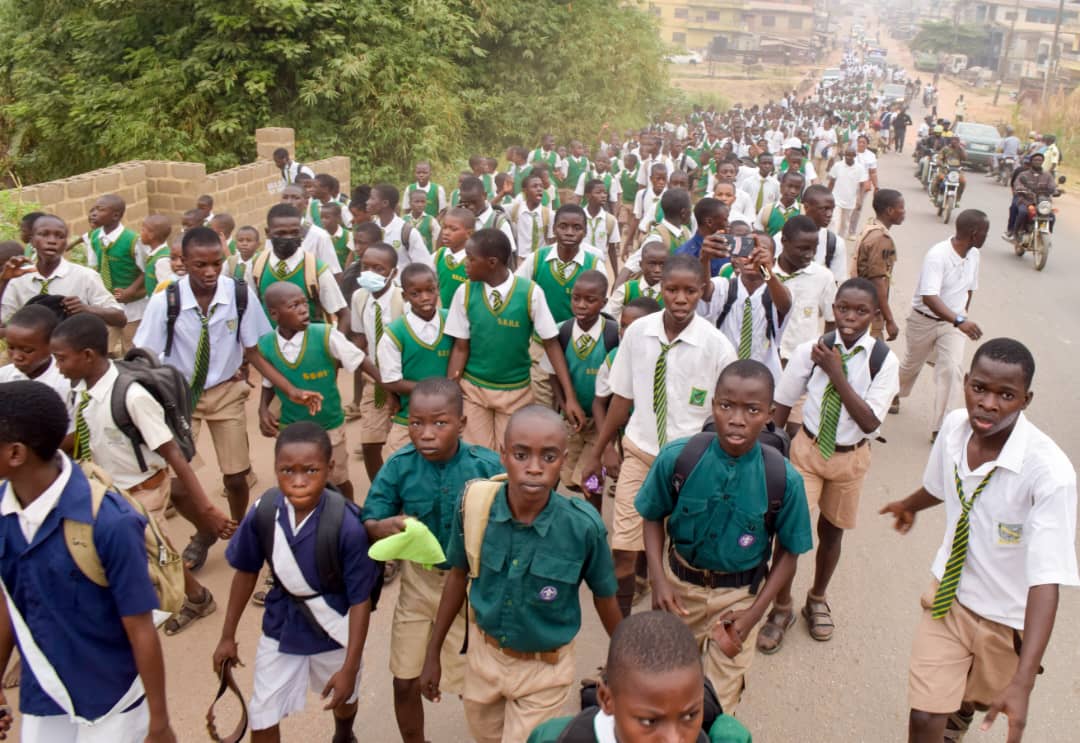 Among those who played host to Obasanjo and his team were the Olu Ibara of Ibara, Oba Jacob Omolade; former Finance Minister, Onolapo Soleye; and the Alake of Egbaland, Oba Aremu Adedotun Gbadebo.
READ ALSO: Gov Makinde Swears In Justice Yerima As Oyo Acting CJ
They walked and sang the school anthem, among other songs.
Thereafter, the walkers moved to the Ibara Housing Estate, the residence of Soleye. Subsequently, the team took the walk again to Ake, the palace of Oba Gbadebo.