The Nigeria Immigration Service (NIS) Comptroller in charge of the Jibia Special Border Command, Katsina State, Mustapha Sani, has warned Nigerians against travelling to the Niger Republic. 
This is due to the crisis in the Niger Republic following a coup d'etat in the country. The West African nation has been hit with sanctions in the wake of the development.
He spoke on Thursday in a joint celebration with the Katsina State Command of the NIS to commemorate the service at 60.
READ ALSO: NIS Katsina Command Deploys Personnel To Check Orthodox, Illegal Routes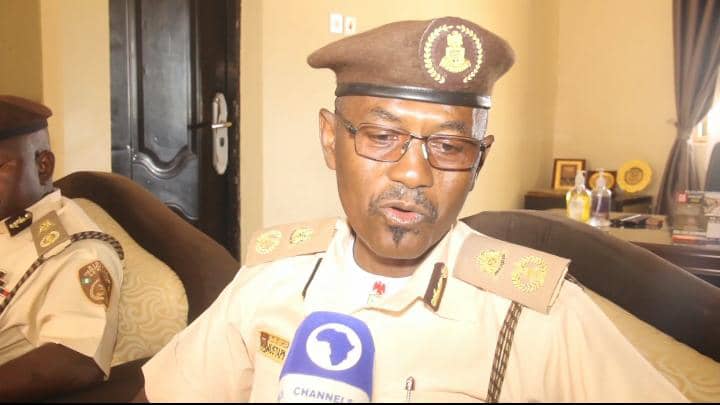 "Nigerians should stay at home and not attempt to go to the Niger Republic until the embargo is lifted. And we are determined to return any Nigerien we catch who is planning to come to this country," he said.
According to him, the Service is deploying men to man the Katsina border to help curtail illegal movement from the Niger Republic.
"Despite the fact that we are divided by colonial masters, we share certain things in common like religion and culture, and that doesn't guarantee them to enter Nigeria without valid documents," he added.
"We have already put our officers on alert and we have already deployed some to go and man the orthodox routes through which some of the foreigners use to enter into Nigeria and from what we have on the ground, we know it will be impossible for them to enter into Nigeria.
"We have already stationed our officers at strategic places for stop and search as usual."
In his remarks, the Comptroller in charge of the Katsina Command of the NIS, Muhammad Adamu, said tremendous achievements have been recorded by the Command in border management in terms of patrolling the irregular and porous land borders.
"So we are here to jointly celebrate and enlighten people about what we have been doing especially in Katsina State. We will put more effort to record much bigger achievements," he noted.