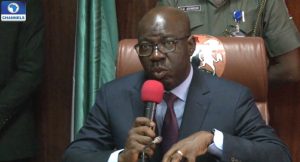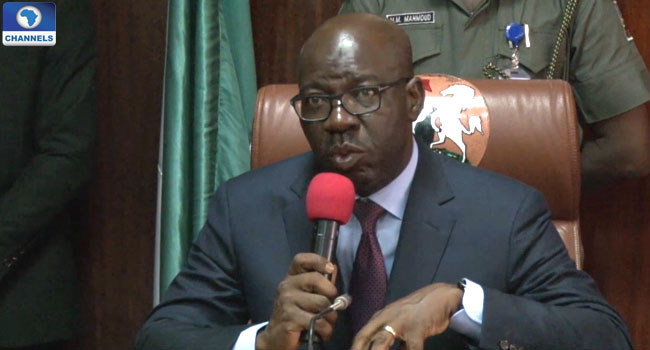 The Edo State government has promised to conduct full investigation into the fire incident that gutted the Phil-Hallmark, the only ultra-modern shopping mall in Benin City.
Governor Godwin Obaseki spoke with reporters on Monday when he went on an on-the-spot inspection of the mall in the Edo State capital, south-south Nigeria.
The Governor, who was obviously shocked at the damage done to the mall, described the damage as catastrophic and a major disaster.
He said investigation would be conducted into the activities of the state fire
service.
Properties worth hundreds of millions of naira were said to have been destroyed by fire at the shopping mall located along Sapele road in the early hours of Sunday, December 11.
Witnesses who decried poor response by men of the Edo State Fire Service, said the inferno started at about 3:00AM from the top floor of the building.
Although the director of the agency, Agbonlahor Franklin, confirmed that no life was lost, he attributed their delayed response to lack of adequate equipment.