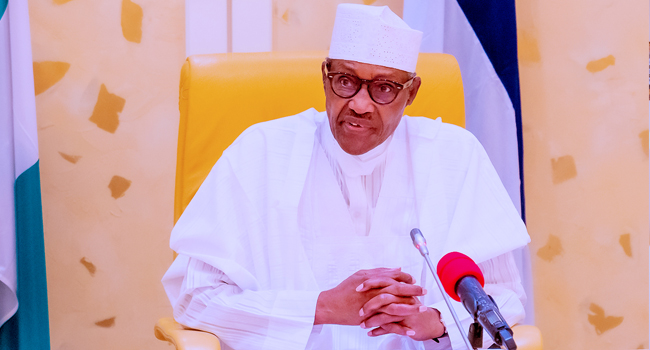 President Muhammadu Buhari has asked members of the National Working Committee to help in keeping the All Progressives Congress (APC)  together.
The President noted that oppressive behaviours have driven strong members out of the party urging all to recognise the place of due process in the party and respect extant rules in the interest of forging a united front.
President Buhari urged the NWC to seek assistance from appropriate quarters when the need arises.
He equally assured the NWC member of his full support while asking them to work collectively ahead of the elections.
Speaking extempore, he appealed to the NWC to work according to the party's constitution, reminding them that the APC was formed through an amalgamation of various parties through a United front.
Calling for a reflection of the party's mandate upon assumption- Security, Economy, and corruption, the President underscores that 'We are going to be very tough, particularly on the security challenge in the North West and North Central.
He Strongly cautioned against killings in the country and within the party.