The FA has ended weeks of speculation by announcing the appointment of Chelsea skipper John Terry as England's player-manager for the coming European Championships.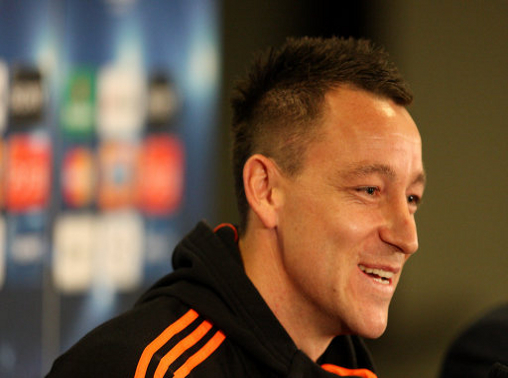 The Chelsea defender takes charge just two months after he was sensationally stripped of the captain's armband, which prompted the resignation of previous boss Fabio Capello. But the 31-year-old appears to have resolved his issues with the country's executives and will now lead the Three Lions into this summer's tournament.
"We are extremely proud that John has agreed to take on the role of player-manager and are confident that he can lead England to glory in Poland and Ukraine," an FA spokesman, Alf Lopior said.
"He has a long and distinguished record of success at leading from the front already under his belt and we are delighted to be able to tie him down to a role which he has already been trialling unofficially at Chelsea."
There had been concerns that taking Terry to Euro 2012 in any capacity could be seen as inappropriate, given the fact that the 31-year-old faces a date in court after the tournament's conclusion in July over allegations that he racially abused QPR's Anton Ferdinand in November 2011.
However, Mr Lopior put fans' minds at ease, explaining: "We feel it best not to focus too much on the details.
"We knew that we had to be quick about appointing John as soon as he came in for interview. He gave a very eloquent and in-depth presentation about his plans for the tournament as well as the years to come.
"He was the most impressive interviewee by far, though the FA would like to thank Harry Redknapp, Stuart Pearce and Alex McLeish for their interest in the position."
Terry's full backroom team have yet to be decided, though the Blues defender is expected to speak to colleagues Frank Lampard and Ashley Cole about their potential involvement, but one key addition to the Three Lions setup was revealed.
"Joey Barton will also be travelling with the team to Poland as the FA's new social media advisor," Mr Lopior continued.
"Euro 2012 is set to be a very exciting time and we know that the players will be very keen to engage with fans online throughout the tournament – and, we hope, all the way to the final.
"Joey's expertise in the field made him an obvious choice to set our agenda and he will begin distributing pertinent lyrics by The Smiths to all potential members of the final squad in the coming days.
"Whether or not he features in the playing squad as well is, of course, down to John."
According to reports from White Hart Lane, a teary Redknapp refused to wind down his car window to comment on the appointment.