The Federal Government has alleged that oil marketers planning to embark on a nationwide strike action are those who have been indicted by the Aig-Imoukhuede's report on fuel subsidy payments.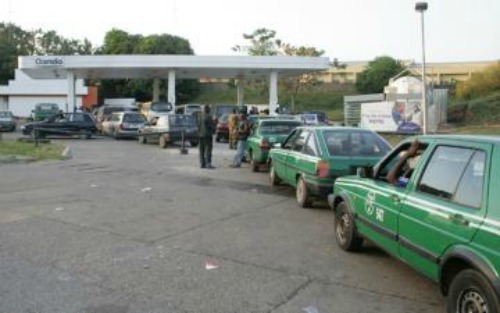 The allegation was made in a statement by the Senior Special Assistant to the Coordinating Minister for the Economy and Minister of Finance, Paul C. Nwabiukwu, on Wednesday, which claimed the federal government has stopped paying the indicted oil marketers.
The statement said "it is clear that the strike was instigated mainly by marketers who were indicted by the Aig-Imoukhuede Committee which investigated fuel subsidy payments."
The statement further said that the federal government has stopped payments of oil marketers that were penciled down for investigation "However, the claims by marketers who have been recommended for further investigation by the Aig-Imoukhuede Presidential Committee have not been paid".
The statement also called on Nigerians not to be deceived "by their antics".
It also highlighted the federal government's zero tolerance to corrupt persons and organisations.
"The Federal Government is determined to ensure that persons and organisations which did the wrong things do not get away with wrong actions and wrong behavior".

Corroborating the claim, Minister of state for Finance, Dr. Yerima Ngama said that a total of N42 billion has been paid to 31 one oil marketers as subsidy payments.
"In all, between April and August this year, in respect of 2012 PMS claims, Sovereign Debt Notes amounting to N42.666 billion have been issued to 31 oil marketers".
The minister was speaking after the monthly Federations Account Allocation Committee meeting in Abuja.
Dr. Ngama said that the intention of the indicted oil marketers is to blackmail government and avoid sanctions on crimes committed.
He further stated that the sum of N522 billion is to be distributed to the Federal, State and Local government areas for the month of July.