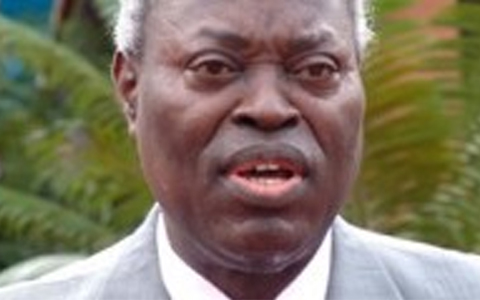 Governor Idris Wada of Kogi state  has urged Christians in the state and those affected by the recent attack on Deeper Life Bible Church to desist from launching reprisal attacks.

Wada, who was represented by his Deputy, Mr. Yomi Awoniyi, stated this during his visit to the General Superintendent of Deeper Life Bible Church, Pastor William Kumuyi, who was in the state to condole with members of his congregation.
Pastor Kumuyi was in the state with his wife and some members of his church to condole with the people of the state and the bereaved and wounded members of his church who were recently attacked at the Okene branch of the Church.
The Governor stressed that retaliation would mean that "the designs of the enemies of the state and country had succeeded."
The governor,  said a lot of findings had been made on who the brains behind the acts were, stressing that the ugly situation had no sectarian or religious undertone.
While thanking the governor for steps taken by the state government, Pastor Kumuyi  stated the attack was premeditated.
He further appealed that a peaceful atmosphere should be provided for the people of the state.