Pope includes Nigerian Archbishop amongst newly appointed cardinals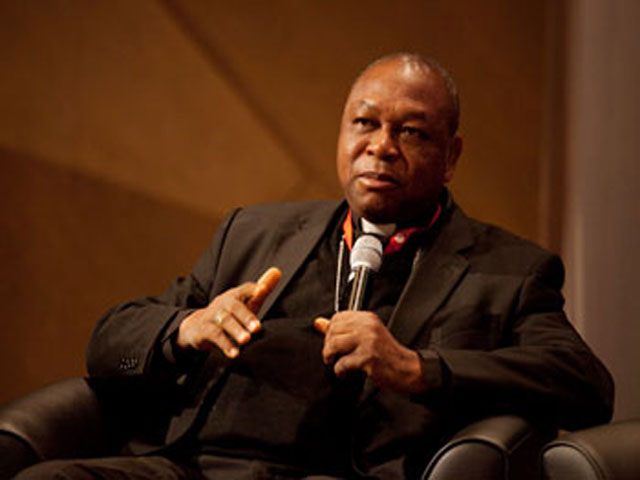 Pope Benedict named six new cardinals on Wednesday, including two from countries with large Muslim populations, to put his stamp on the future of the Catholic Church.
All six are under 80 years old and thus eligible under Church law to enter a conclave that will one day choose Benedict's successor.
Among them is American Archbishop James Michael Harvey who, as head of the "Pontifical Household", was the boss of the pope's former butler Paolo Gabriele. He was convicted this month of stealing papal documents and leaking them to the media.
A spokesman denied the promotion of Harvey, who will now leave the Vatican to become head of a Rome basilica, was a means of removing him because of the scandal.
The other five new members of the ultra-elite group known as "cardinal electors" are from Lebanon, India, Nigeria, Colombia and the Philippines. The ceremony to install them, known as a consistory, will be held on Nov. 24, the pope said in a surprise announcement at his weekly general audience.
The pope is a conservative on matters of faith and sexual morals such as birth control, homosexuality and the ban on women priests. Each time he names cardinals he chooses men who share his views and can shape the Church's future.
Beatitude Bechara Boutros Rai, 72, the patriarch of the Maronite Catholic Church in Lebanon, and Archbishop John Olorunfemi Onaiyekan, 68, from Abuja in Nigeria, are from countries with significant Muslim populations.
The pope's decision to raise the two to the highest rank in the Church short of the papacy indicates his concern for relations between Christianity and Islam.
The pope visited predominantly Muslim Lebanon last September and called on members of both faiths to work together to build peace in the Middle East and beyond.