Senate Leader; Mr Victor Ndoma-Egba has debunked reports that the Governor of Cross River State, Mr Liyel Imoke is dead or in a critical health condition.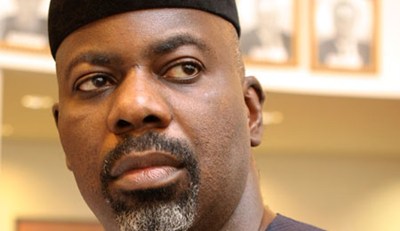 In a press conference at the state secretariat of the Peoples' Democratic Party (PDP) in Calabar; the state capital, Mr Ndoma-Egba said the governor was only on holidays.
He explained that given that he (Mr Imoke) had been working for about 10 years now without rest, he's decided to go on two months accumulated vacation abroad following signs of stress.
The Senate leader confirmed that the governor is hale and hearty and that he offered him a ride when he visited him at his residence in the U.S.
He further added that they both joked about the governor's rumoured death.
Mr Imoke has not been seen in public in some weeks and unconfirmed reports claim that he is undergoing treatment for a renal disease in the United States of America.
This is the first time an official statement is made on the governor's whereabouts.