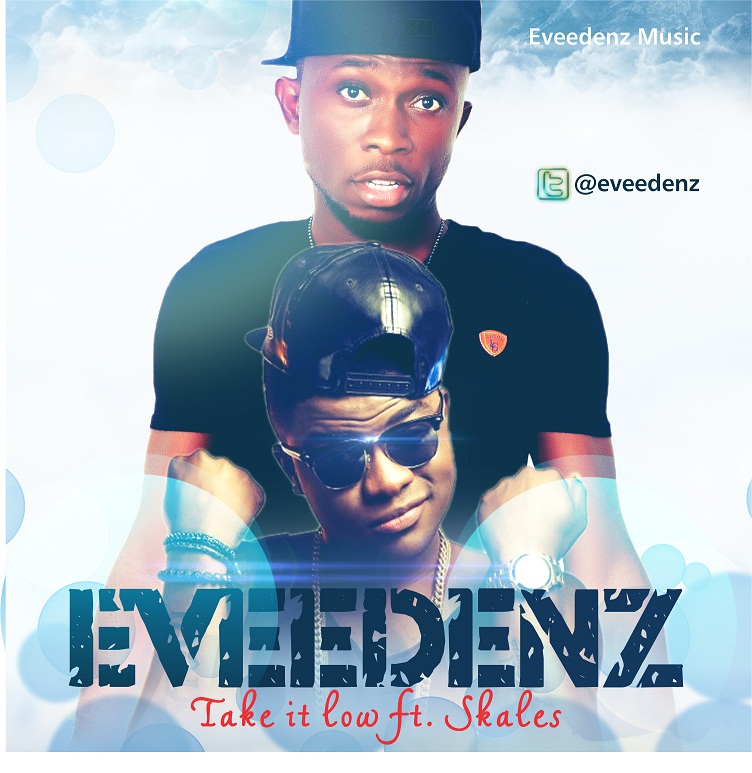 Upcoming singer, Eveedenz, born Evans Peterson, has released two new singles, Take It Low, featuring E.M.E signee, Skales.
The dance track, 'Take it low' was produced by J Smith.

About Eveedenz
He started singing at a very young age but as his passion grew, he took to dancing as well – honing his craft as an entertainer. He later joined a dance group that grew to prominence in Lagos, Sons of Liberty.
He was admitted to the University of Benin shortly after to study Medical Physiology where he was also forced to take a break from a budding professional career. He released his first studio single titled 'Na me she want' in 2011 and he has been busy recording since then.