Channels Television has been named winner of the Advertising Best Practice Award at the Advertising Standards Panel Awards which held in Lagos recently.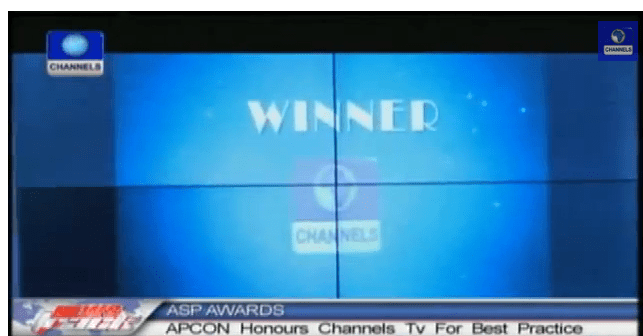 The organisers of the award ceremony, Advertising Practitioner Council of Nigeria (APCON), had said that Channels Television won for its strict compliance with rules and regulations guiding advertising in Nigeria.
The Chairman, APCON Governing Council, Lolu Akinwumni, commended the Station for being professional in managing its relationship with APCON in line with laid down rules by the Advertising Standards Panel.
Other nominees in the category were AIT, STV and DSTV.
15 other brands and agencies won awards at the event.