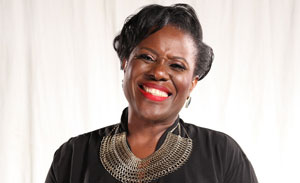 Director of 'V Monologues' and Sefi Atta's 'Not my Affair', Ifeoma Fafunwa has announced her new production – HEAR WORD starring Taiwo Ajayi- Lycett, Joke Silva, Kate Henshaw, Bimbo Akintola, Iretiola Doyle and Kemi Lala Akindoju scheduled for May, 2014 at the Muson Centre, Lagos.
HEAR WORD is an exhilarating performance art production which would showcase true stories of triumph from 20 different Nigerian women.
The production would combine artistry, social commentary and true-life stories of transformation delivered by some of Nigeria's best known and most talented actresses. Fafunwa said "These superb actresses offer us an intimate view into the lives of women from all walks of life as the monologues shine a light on the hidden part of each woman's soul. I believe that this play will stimulate discussion as well as warm and sadden the heart."
The play, scheduled to show on various stages in May, 2014 in Lagos and Abuja, will take the personal stories of women from all walks of life, all corners of Nigeria, and weave them together to create a tapestry of truth. "HEAR WORD is a place where the highest quality of performance art comes together to express the potential of Nigerian women; it is a celebration of the Nigerian woman to be shared with the world, as the characters reveal themselves, you may recognise your sister, your mother, your friend, your wife and perhaps even yourself" Fafunwa added.