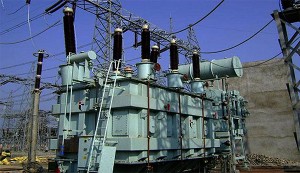 Some experts at the just concluded World Economic Forum on Africa have urged African governments to fix electricity in order to attract investments in the agriculture sector and at the same time create jobs.
Agriculture is said to have the potential of creating more jobs than other sectors of the economy.
Key areas such as commodity exchange, technology and infrastructure were identified as areas that could frustrate the government's efforts to forge inclusive growth and create more jobs in Nigeria and in the African continent.
For many years, the agriculture sector in Nigeria has suffered neglect, political mismanagement and gross inefficiency of storage facilities.
This issue among others in the sector took the centre-stage at various Friday's meetings at the World Economic Forum on Africa that  ended on Friday.
Participants highlighted logistics as one of the expensive areas for farmers and Nigeria currently struggles with this.
The discussion by the participants is straight forward. Agriculture, which holds huge potential for growth besides the downstream sector, also promises high return on investment.
They also pointed out that collaboration between the government and private sector was crucial to scale up the agribusiness.
At the session Nigeria's Minister of Agriculture said the Nigerian government had put some strategies in place to make agriculture more attractive for the youth, stressing that agriculture is huge business.