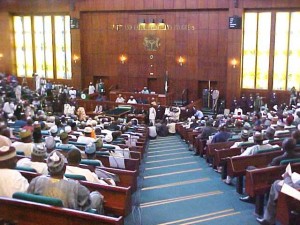 The House of Representatives has mandated its Committees on Defence, Army, Police, Public Safety and Interior to investigate and report back within one week, the harassment of the speaker, Aminu Tambuwal by security operatives on Monday in Kaduna state.
The resolution of the House was reached after a two hour closed door session by members as requested by the speaker after the adoption of a prayer brought on the floor by a lawmaker, Ogbuehi Ozomgbachi.
Tambuwal said while no lawmaker is above the law, he as the speaker of the National Assembly expects to enjoy some level of privilege as provided by law.
The speaker maintained that no lawmaker is above the law but said it is important to protect the institution of the legislature and not the individuals that are constituted in the Nigerian Legislature.
Soldiers, had  on Monday, at the Hotel 17, Kaduna, venue of International Conference  on Security and Development Challenges of Pastoralism in West and Central Africa, subjected the Speaker and his official car to a search, forcing the security details of the number four citizen to protest.