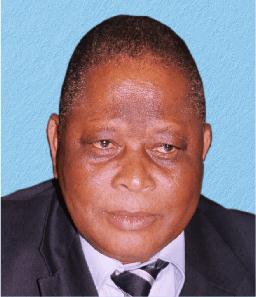 FIFA Referees Advisor and Consultant to the Nigeria Football Federation on refereeing, Linus Mba, has become the first casualty of the FIFA Suspension order on Nigeria.
Mba, who was appointed three weeks ago as the Match Commissioner for the Sierra Leone and Seychelles African Cup of Nations qualifier in Freetown on July 19 has been replaced.
On Monday, the retired FIFA referee and former member of the CAF Referees Committee got a letter from CAF regretting his replacement.
The letter signed by Amr Fahmy Manager, Nations Cup said in part: "I regret to inform you that due to the suspension of the Nigerian FA, we had to temporarily suspend all appointments for any officials/referees from Nigeria, so we were left without any choice but to replace you for the above-mentioned match."
Fahmy letter read: "…price that experienced men like yourself, good servants of African football, have to pay."
Few hours before CAF's decision, the referee consultant had received a mail from the General Secretary, Sierra Leone Football Association, Chris Kamara, that his tickets and other documents for him and the referees were to be sent by Wednesday.
This decision has come on the heels of suggestions that before Tuesday the Nigeria case would be normalized to allow FIFA lift the suspension order.
The Eaglets are expected to leave on Wednesday to Congo DR, while the Super Falcons are set for the African Women Championship draws in Windhoek, Namibia, this weekend, but that would only happen if Nigeria normalizes the relationship with FIFA.
The fate of Mba would further explain the powers of FIFA sanctions as adopted by Confederations and other Federations worldwide.