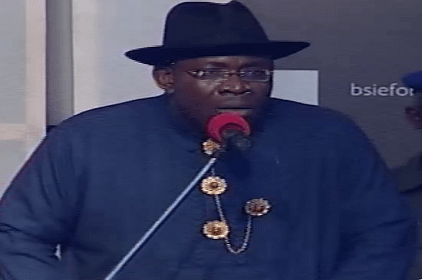 The Governor of Bayelsa State, Seriake Dickson has urged both local and foreign investors to pitch their tents in the oil-producing State, noting that it is one of the most secure places to do business in Nigeria.
Dickson, who made the call at the on-going maiden edition of the Bayelsa Investment and Economic Forum, in Yenagoa, commended security agencies for doing a good job of keeping the peace in the State, thereby making it a choice destination for investors.
Investors and Government officials from both Federal and State levels, who had gathered for the ceremony, included the Vice President, Nnamadi Sambo, who represented President Goodluck Jonathan, Minister of Petroleum Resources, Diezani Alison Madueke, Minister of Industry, Trade and Investment, Olusegun Aganga.
While delivering his speech, Governor Dickson made a strong case for his state, urging investors to do business in the land as his administration had made plans to position Bayelsa as a major vibrant economy.
Dickson, who described Bayelsa as Nigeria's best kept economic and leisure secret, noted that his administration was "working hard to lay the foundation for a vibrant economy," he said, noting that the government had embarked on several projects in some sectors, including education, power, agriculture, fashion, tourism e.t.c.
"In the past 2 years, we have built schools and schools and schools," he emphasized, noting that over 600 primary schools had been built, including teachers' quarters.
He disclosed plans to have a school in every state House Constituency of the House of Assembly.
He further highlighted that education is free in the State and that the government also paid for external examinations, maintaining that "our goal is education for the economy".
According to him, human capacity development is the nation's greatest challenge, hence different schools for music, agriculture, language studies, driving, fashion, photography are being set up to develop the youths.
He also called on investors in the fashion and tourism sector to pitch their tents in the State as the government was already making preparations to train youths.
The governor also spoke about power generation, maintaining that "we are aspiring to be the number one in power generation" and since the State produced about 40% of the nation's crude oil and mineral resources, "we are aspiring to be the nation's power hub".
He stressed that the government was also interested in palm oil production, as well as aqua-culture. He disclosed that the State was targeting production of 3000 tonnes of fish for local consumption and export.
Also, the governor stated that about 6000 hectares of land set aside for cassava planting as the largest cassava processing company was stationed in the State.
Governor Dickson also addressed people of the State to reduce their dependency on the government. "We have got to move away from over-dependence on government and into production," he stressed.
"You the people of Bayelsa must also do your part… don't live a life of dependence. Take responsibility for your livelihood," he said.