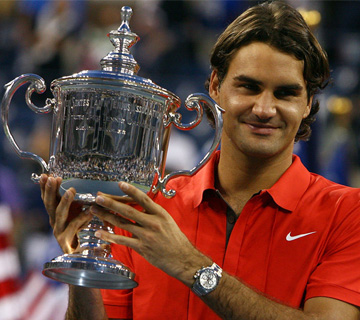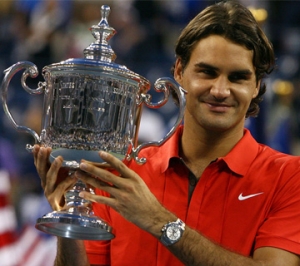 Swiss Tennis legend, Roger Federer, is gearing up for a successful outing at the US Open.
The World number 3, having lost the Wimbledon final earlier in the year, again finished as the runner-up in Toronto before going on to win the title in Cincinnati.
A back injury has made 2013 a difficult year for Federer but the 17-time Grand Slam champion insists his injury problems were over and he hopes to challenge for the title in New York.
"I was scared to have another setback, and so it was just not as clear-cut and simple as it is this year," Federer, who won his five US Open titles in consecutive years between 2004 and 2008, is quoted as saying by The National.
"This year I played a lot of good matches. Not just Toronto and Cincinnati, but really from the first week on I have always played really nice tennis.
"You almost forget how to lose to a point and confidence rises. You're back to winning ways again and everything seems so simple. I'm looking forward to this tournament, because I really feel like I can play a great tournament. I hope I can show that on the court this year."
Defending Champion, Rafael Nadal, would not defend his US Open title after pulling out of the tournament with a wrist injury. This paves the way for World Number One, Novak Djokovic, and Federer to stake a claim for the title.
Djokovic, who beat Federer in the Wimbledon final in five sets earlier in the year, is the generally acknowledged favourite to win the 2014 US Open, but he did not sound like it in his last pre-tournament press conference on Saturday.
"When Rafa is not around it changes everything," Djokovic said. "But, on the other side, we have all the other best players in the world here."
It is expected that Djokovic would be more concerned by a likely quarter-final meeting with the man who stopped him in the final in 2012, British Andy Murray. Although the British has acknowledged Roger Federer as a major threat.
He believes Federer is in sparkling form and would not be surprised to see the Swiss win the US Open.
Federer faces 29-year-old Australian Marinko Matosevic, the world number 77, in the first round.