Young Nigerians Say Jonathan's PDP Sole Candidacy Puts Pressure On APC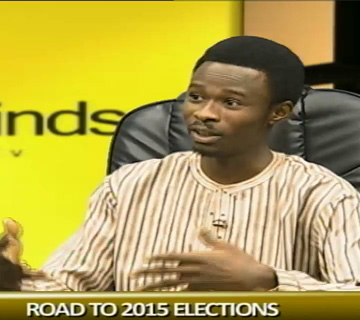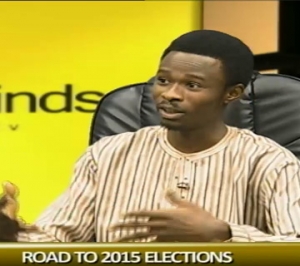 A lawyer, Ayokunle Odekunle, believes that events in Nigeria's political clime since the "five renegade governors" left the PDP has shown that the party was building up towards making President Jonathan their sole candidate.
He said this on Channels Television's youth programme, Rubbin Minds, during a conversation on the 'Road to 2015 Election'.
He posited that the five governors were the people who "should have given the President problems getting the PDP ticket. So getting them out of the way, the President has a clean slide ever since then."
He added that other governors who had the presidential ambition must have looked at the body language of the rest of the party leaders and decided against their wishes.
"When the whole party is saying yes, you cant say no," he said.
The Peoples' Democratic Party, PDP has been criticised for jettisoning the values of internal democracy which they have often times accused the opposition, All Progressives Congress of lacking.
Political Commentator, Ademola Olanrewaju, who was also part of the conversation, however, was of the opinion that this allegation would not hold water.
"PDP has proven so far to be the most democratic party. Consensus is a part of democracy," he said.
He also noted that President Jonathan never declared an intention to seek re-election and the decision coming from party members unanimously was good for Nigerian politics and for the PDP considering how low things were for the party a year ago.
Implication For APC
Odekunle believes that the PDP's decision has put the All Progressives Congress, APC, under pressure.
He said that the party has many "political heavyweights" like "Atiku, a political journeyman who has been everywhere and wants to be President.
"They have a perennial contestant, Buhari. They have Kwankwaso, who left the PDP for the APC.
"So it has put them under the spotlight because everybody, myself inclusive, is predicting that the party will disintegrate after their primaries" as the party would be left with a lot disgruntled persons.
This, he said, is giving the PDP an edge as the country moves closer to the 2015 general elections "because they have started some kind of campaign even though the President is yet to formally declare."
APC's Candidates
Olanrewaju said, "Everybody knows that Bola Tinubu is the alpha and omega of APC so whoever he decides will become the (party candidate)."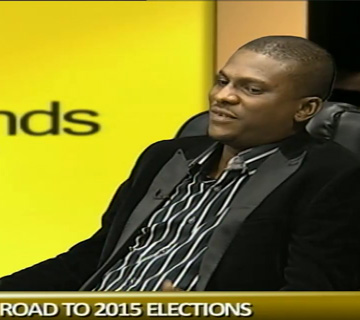 He noted that while there has been a general belief that Tinubu favours the candidacy of former Head of State, Muhammadu Buhari, the retired Army General again would not have much of a chance in the 2015 race.
"The only thing APC can do that might create a shake-up would be to go for a radical option.
"Go for a presidential candidate that people never saw coming," he said, citing Edo State Governor, Adams Oshiomhole, as an example of such persons, although he added that this would be to make Nigerians believe in them and not necessarily to win the election.
"If APC wants to represent that change, if they want to put themselves in a better place for 2019, they should pick a candidate with well known progressive credentials, well known democratic credentials; not an Atiku who has been everywhere."
He added that the party would need to show that it is ready to handover to a new generation of politicians like Rotimi Amaechi, Raji Fashola and Adams Oshiomhole.
Both young men also had some words of advice for party leader, Bola Tinubu. They believe he needs to step back a bit as he won't have it easy with the northerners in the party.
They both agreed that the APC would fail in the presidential election in 2015, so they should make a decision that would earn them some respect among Nigerians.