Chibok Girls Remembered One Year After Abduction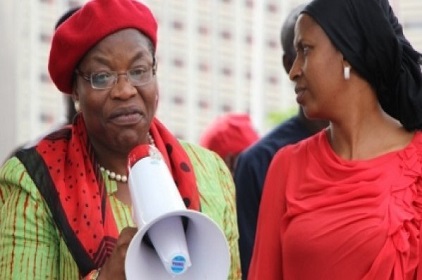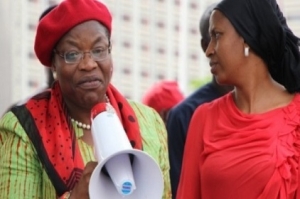 Events are being held globally to mark one year since more than 200 girls were abducted by Boko Haram terrorists in Chibok, Borno State, Nigeria's north-east region.
Starting from Abuja, Nigeria's federal capital, a procession is to be held with 219 girls taking part to represent each missing girl. Similar marches are planned worldwide, including in London and Washington.
The abduction of the girls in Chibok in north-eastern Nigeria sparked global outrage, with nations such as the U.S. and China promising to help find them.
There have been reported sightings of the girls, but none has been found. Boko Haram say the girls have converted to Islam and been married off. It has been a whole year of agony for the relatives of the missing 219 Chibok girls.
High-profile figures such as Nobel Peace Prize Winner, Malala Yousafzai and U.S. First Lady, Michelle Obama, were among those who drew attention to their plight on Twitter last year under the #bringbackourgirls hashtag.
The campaigners for the rescue of the Chibok girls say the federal government has allowed an open wound on the conscience of the nation by its inability to free the students after 364 days.
During their march across the nation's capital, leader of the 'Bring Back Our Girls' campaigners, Mrs Oby Ezekwesili, maintained that the government had the opportunity to rescue the girls in the early days of their abduction but failed in its responsibility.
The group then called on the President-Elect, General Muhammadu Buhari not to give any excuse on the matter as Nigerians are already in high expectations.