2015 Elections, One Of The Most Rigged In Nigeria – Observer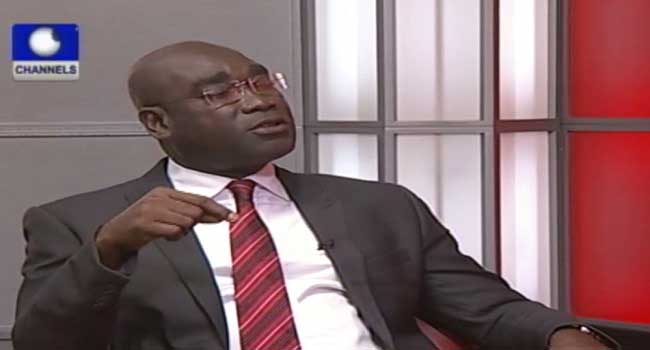 A Legal Practitioner and observer during the 2015 elections, Ikechukwu Ikeji, says the just concluded election was one of the most rigged elections he had ever witnessed in Nigeria, despite being considered free and fair.
Speaking on a breakfast show, Sunrise Daily on Channels Television on Monday, Mr Ikeji accused INEC officials of being compromised, stressing further that the politicians themselves were out to rig and those who won simply outwitted those who lost.
"Just about every politicians I came across was in the game of rigging. Nothing can be farther from the truth than that these elections were fair and free.
"In fact I have to be honest, this is one of the most rigged elections I have witnessed. I was in the field and I can tell you that electoral offences were rampant," Mr Ikeji said.
On card readers, the election observer expressed dissatisfaction. He said that the card readers did not work in many areas he went to.
He said that they (the electorate) had agreed not to use the card readers, revealing that he clearly saw people coming back to vote twice while some voted three times in both national and state elections.
He added also that some polling units were dominated by some political parties, as they were able to buy the minds of voters and the electoral officials.
Mr Ikeji also said that all materials for the election should have been present at the commencement of the voting, including the result sheets, which various political party agents should verify.
He also indicted some election observers saying many of them were compromised and carried out their duties with bias.
He reacted to the statement by the Independent National Electoral Commission (INEC) that it had commenced the compilation of all electoral offences recorded in the 2015 general elections with a view to prosecuting those found wanting.
The legal practitioner said that it was a good statement by INEC that they would prosecute electoral offenders, but noted that the solution does not just lie in advocacy, pronouncement or trying to put technology in place to obviate the need for politicians to rig.
He advised that the attraction in elective and political public positions be reduced to discourage politicians wanting to get to position by all means.