Fuel Scarcity: IPMAN Blames NNPC For Inflated Prices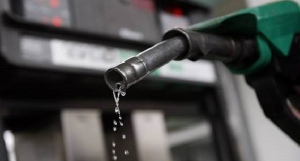 The Nigerian National Petroleum Corporation (NNPC) has been accused of being responsible for most of the crises in the petroleum sector, especially as it concerns the inflated prices and artificial fuel scarcity.
The Kwara State Chairman of the Independent Petroleum Marketers Association of Nigeria (IPMAN), Olanrewaju Okanlawon, voiced the accusation while addressing reporters on the crisis in the petroleum sector.
He claimed that the NNPC preferred to supply fuel to private depots owners who would sell to the public at exorbitant prices.
Mr Okanlawon called on the Federal Government to repair the Ilorin depot of the NNPC, suggesting that it could serve the entire Northern States.
He also called for total deregulation of the oil sector for proper monitoring of pipelines to prevent vandalism.
For over three months, most states in Nigeria have experienced fuel scarcity, triggered by low supply of the product to different service stations in the state. petroleum marketers had refused to supply petrol, insisting that the Federal Government should pay outstanding subsidy claims.