JAMB Admission Policy: We Are Not Forcing Candidates – Registrar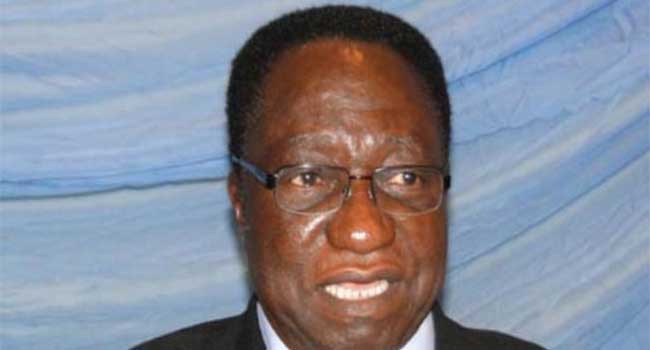 The Registrar of the Joint Admission and Matriculation Board (JAMB), Professor Dibu Ojerinde, has been explaining the rationale behind the examination body's new admission policy which has generated protests from candidates and parents.
Speaking on Channels Television's breakfast programme, Sunrise Daily, Professor Ojerinde said that the new policy was to save the time and energy of the students and reduce the number of students who fail to get admission into tertiary institutions yearly.
He said that all schools, including the University of Lagos (UNILAG) had their standards depending on the number of candidates applying into their institutions, and that although JAMB had set its procedures by setting the cut-off mark at 180, "it does not mean all 180 scorers should be called for the Post-UTME" also called post-JAMB examinations in the schools.
He cited several instances when universities had gone ahead to admit the number of students based on their standards.
"In the University of Lagos, even in 2013, for Medicine, 6,719 (candidates) scored 200 and above and only 129 candidates were admitted.
"The same thing at the University of Ilorin, 10,526 scored above 180 to study Accountancy. The University of Ilorin admitted only 159. What of the remaining candidates over 10,000?
"All these things have been put into consideration over a period of time," he explained.
The President of the Association of Tutorial School Operators, Oludotun Sodunke, had in an earlier interview accused JAMB of not carrying the stakeholders along in their decision making and this, Professor Ojerinde debunked.
"We consulted those who matter and those who know the problems," he said, adding that Mr Sodunke should have visited JAMB to be shown the data and the degree of wastages going on in order to appreciate the board's efforts.
JAMB had announced that it would redistribute candidates who score above 180 but who score less than the cut-off marks of their first choice university.
Candidates have complained that universities do not conduct their post-JAMB examinations at the same time and wondered why JAMB would not allow them to sit for the examination in their schools of choice first rather than deprive them of the opportunity and then send them to write post-UTME in another school they did not apply to.
Professor Ojerinde explained that rather than maintaining the situation whereby candidates, having failed to reach the cut-off, would have to write as many Post-JAMB examinations as possible in many universities in search of admission, JAMB has decided to redistribute them to schools within the same region as their schools of choice.
Protesting candidates have also said that the post-UTME scores were usually added to the original JAMB score for final selection and those who have scored below the institution's cut-off mark could still make it but JAMB's decision was denying them this second opportunity.
Professor Ojerinde insisted that he had statistics to prove that the claims were not true.
"I have candidates who scored 240 and above – about 101 of them, but they could not be taken because there are no spaces in those institutions.
"We are not imposing by telling them 'you cannot get a place in UNILAG even if you scored 270, why don't you consider another university nearby?' If they don't want to go, they don't have to go," he said.
He admitted that JAMB was indeed precluding the candidates from writing the post-UTME. "We will because we don't want to waste the time of the children, their energy and their scores.
He argued that UNILAG had a carrying capacity of 9,000 and about 43,000 candidates scored above the cut-off mark with the remaining candidates unable to get a place while there are other institutions that have not gotten enough candidates.
"We are not saying pay for the redistribution," he added.