Suspected Boko Haram Members Kidnap 100 In Cameroon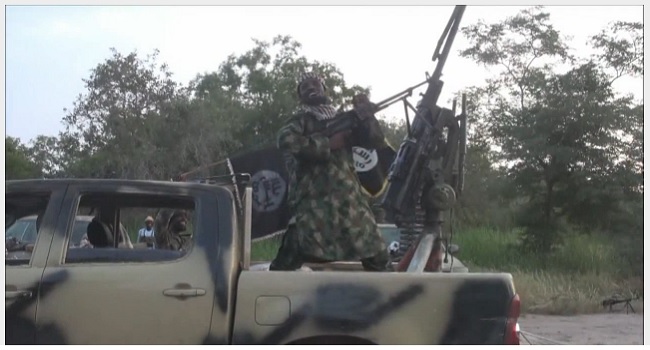 Suspected members of the Boko Haram terrorist group have killed at least eight people and kidnapped about 100 others in an overnight raid on a village near Cameroon's northern border, a local government and a military source said.
The village, Tchakarmari, targeted early on Tuesday, lies north of Maroua, where dozens of people were killed in a series of suicide bombings by the Nigerian Islamist group last month.
"Residents said the attackers headed back to Nigeria where Cameroon is not allowed to pursue them," Reuters quoted a local government source in the Far North region as saying.
A senior military officer deployed as part of a Cameroonian military operation aimed at curbing the spill-over of violence from Boko Haram's stronghold in north eastern Nigeria said the attackers had crossed over from Nigeria shortly after midnight.
After the spate of suicide bombings in July, Cameroon's government announced plans to send an additional 2,000 troops to boost security in the Far North region.
The regional governor has banned burqas since the attacks, which were carried out by veiled female bombers. And over the weekend, authorities rounded up and expelled about 2,800 Nigerians living in Cameroon without the required documents.
Cameroon has already deployed some 7,000 troops as part of a regional force which includes Chad, Niger and Nigeria to try to stop Boko Haram's six-year insurgency.
In efforts to stifle the activities of the militant group in north-east Nigeria, President Muhammadu Buhari of Nigeria visited Cameroon and secured an agreement that will increase border monitoring.
President Buhari had at different occasions stressed the need for international collaboration in the fight against the Boko Haram sect.