APC Lauds Service Chiefs Over Fight Against Terror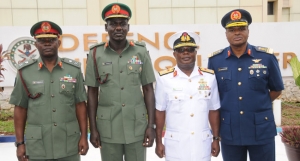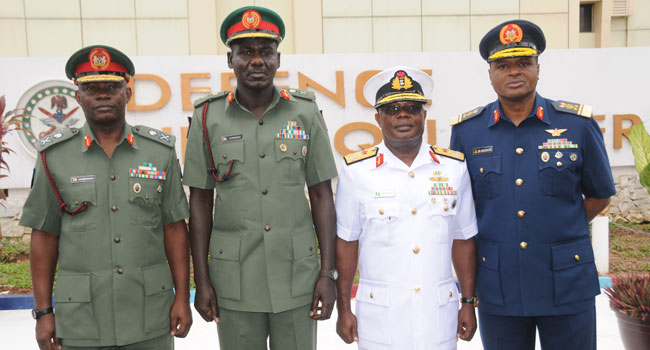 The All Progressives Congress (APC) has lauded Nigeria's Service Chiefs for being at the fore front of the renewed fight against Boko Haram.
In a statement, the National Publicity Secretary, Alhaji Lai Mohammed said the report that the Chief of Army Staff, Lieutenant General Tukur Buratai, and the Chief of Air Staff, Air Marshal Sadique Abubakar, personally coordinating troops is the best news to have emerged in recent times.
The party said in that "there can be no bigger boost to the morale of the gallant troops who are combating Boko Haram than the sight of their Service Chiefs personally leading the charge from one village to another, battling the insurgents or flying in a reconnaissance aircraft coordinating the various NAF platforms involved in the operation to provide close air support to ground forces.
"By their actions, Lt.-Gen. Buratai and Air Marshal Abubakar have shown that they care deeply for their troops and are determined to lead them to beat the deadline set by President Muhammadu Buhari to end the Boko Haram insurgency."
APC described the Service Chiefs and the troops as a pride to the military and indeed to Nigeria while calling on Nigerians to continue to support their efforts