Code Of Conduct Tribunal Adjourns Sitting Till 21st October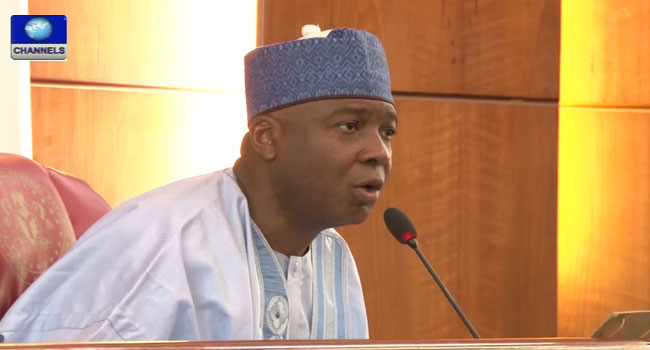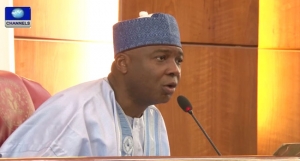 The Code of Conduct Tribunal (CCT) hearing the trial of Senate President, Dr Bukola Saraki, over alleged false declaration of assets during his tenure as Governor of Kwara State between 2003 and 2011 has been adjourned till the 22nd, 23rd and 24th of October, 2015.
Senator Saraki was docked earlier on Tuesday at the CCT after a short argument between the prosecution counsel, Rotimi Jacobs (SAN) and the defence counsel, Joseph Daudu (SAN), who was insisting that the day's sitting was not for the taking pleas.
After Dr. Saraki took the dock, the 13-count charge was read to him and he pleaded not guilty.
The Senate President told the tribunal, in his opening remarks that he is a firm believer in the rule of law.
Before today, Dr Saraki had given the assurance of his appearance after protracted arguments between his lawyers and the prosecution counsel over the jurisdiction of the Code of Conduct Tribunal sitting over allegations of false asset declaration.
His spokesman, Mr. Yusuph Olaniyonu, had said in a statement attributed his absence from the tribunal to the legal advice he received from his counsel, that it is not necessary for him to appear before the tribunal at this stage.