DPR Dispenses Free Petrol In Abuja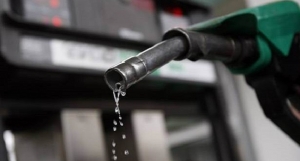 Officials of the Department of Petroleum Resources (DPR), Pipelines and Product Marketing Company (PPMC) and operatives of the Department of State Services (DSS), have distributed free fuel to motorists in the nations capital, Abuja, as punishment for hoarding petroleum products.


The monitoring team visited service stations around the Federal Capital Territory, Abuja, to ensure compliance with the official pump price of 87 Naira and to ensure marketers do not hoard the product.
Officials on Wednesday, said that the exercise was part of efforts to reduce the lingering fuel queues that had slowed down economic activities in the past weeks.
Since the Minister of State for Petroleum, Ibe Kachikwu, ordered free distribution of petrol to motorists in any petrol station found to be hoarding petroleum products, some service stations have been penalised in Abuja.
A service station in Kubua, a satellite town in Abuja was caught in the act and the agencies dispensed petrol to motorists free of charge.
Apart from selling above the official pump price of 87 Naira, on Tuesday, government monitoring team also accused its management of hoarding the product.
Although, the officials said that they were instructed not to speak to reporters, eyewitnesses, who purchased fuel from the station, said it sold above pump price before it started hoarding the product.
Meanwhile, officials of the DPR said that such disciplinary measures would continue.
Queues have remained at different service stations in different states, despite several promises from the government to end the scarcity.
On Wednesday, the Nigerian National Petroleum Corporation said the refinery in Kaduna had started a daily supply of 3.2 million litres of petrol, a volume it hopes will ease the current crisis of petrol scarcity.