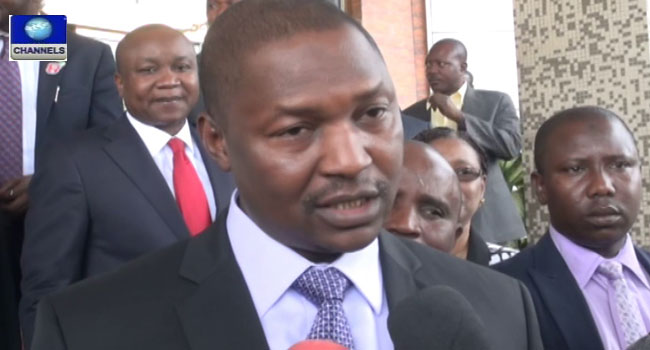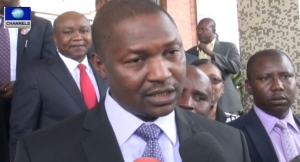 The Nigerian government will not consider plea bargain as an option for anyone facing prosecution for terrorism and financial crimes, a government official has said.
The Minister of Justice and the Attorney General of the Federation, Mr Abubakar Malami, met with members of the Bring Back Our Girls (BBOG) group in Abuja on Tuesday where he made the strong statement about the government's willingness to prosecute offenders.
Mr Malami said that the government would not allow criminal cases to be compromised.
"The office of the Attorney General of the Federation will not advocate plea bargain for anyone," he reiterated.
Jailed For Cowardice
The Minister of Justice also revealed that the government would audit high profile cases that had been compromised in the past.
During the meeting with the group, the Minister also discussed cases of soldiers jailed for cowardice against the Boko Haram Insurgency, with the BBOG pleading that the soldiers should be reinstated.
Led by BBOG's Co-convener, Dr. Oby Ezekwesili, they presented several issues before the Attorney General, including an immediate recall of the military men who were jailed for cowardice at the war front without arms.
The Nigerian Army had months ago arraigned 71 soldiers on several count charges including criminal conspiracy, conspiracy to commit mutiny, insubordinate behaviour and false accusation.
They were tried and discharged on some charges but found guilty and convicted on other charges including mutiny.
Five of the soldiers were discharged and acquitted while one was sentenced to 28 days in prison with hard labour.