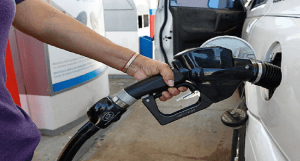 The Department of Petroleum Resources (DPR) has sealed three filling stations found to be hoarding fuel in Akure.
The officials of the DPR in Ondo State, led by the Deputy Operations Controller of the Akure office, Godwin Obasuyi, made the disclosure to Channels Television.
Channels TV's investigation revealed that many independent petroleum marketers in Akure were yet to comply with the new official pump price of petrol as directed by the Federal Government and Mr Obasuyi insisted that no independent marketer was allowed to sell above the official pump price of 86.50 Naira.
While some major marketers said that they did not have the product, others were selling the product to the public at prices as high as 120 Naira per litre.
The Chairman of Independent Petroleum Marketers Association of Nigeria (IPMAN), Ore Depot, Bayode Olowookere, explained that they were lifting fuel from private depots at prices higher than the official price and hence could not sell at the official price ordered by the Federal Government.