Beating Chelsea Is Important For Arsenal – Wenger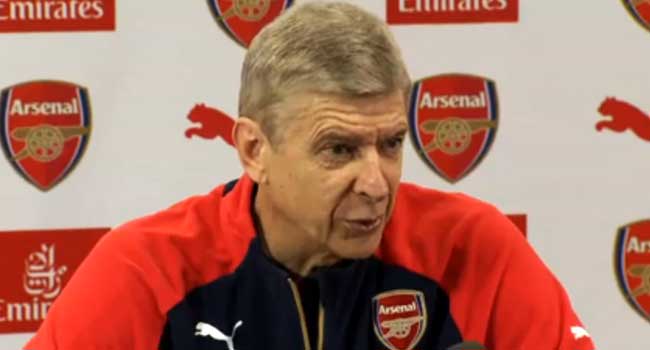 Arsène Wenger says Arsenal have the chance to show they have made progress by beating Chelsea on Sunday.
The Gunners have not claimed a victory against their London rivals in the Premier League since their 5-3 win at Stamford Bridge in October 2011.
However, they beat the Blues in the Community Shield last August and Wenger says they further demonstrate their progress this weekend.
"It is another one where we can show we have moved forward," he said.
"It is another game where people look at us and see how we behave because, even if Chelsea are not in the best position, you look at their squad.
"It is a big game because of the quality of players on the pitch and it has a big importance to us because we play at Emirates Stadium and we know it will be important to win these types of games.
"We have certainly proved our battling potential [this season] through big solidarity, through great togetherness and as well because we are ambitious and we have more experience than in the past," he continued.
"One of the advantages of having experienced players is that they know that sometimes it's just about battling and not always only about playing well."
Gabriel and Santi Cazorla were both sent off at Chelsea in September, and Wenger says keeping cool will be key in this weekend's game.
"We are convinced that our records against big opponents is linked with discipline," he said, adding that the team "were a bit unlucky due to the decisions of the referee".
"Overall, over the longer distance, I believe that we have a very strong record on the discipline front in the Premier League. We want to maintain it."