Imo Doctors Protest Alleged Hospital Concession Plan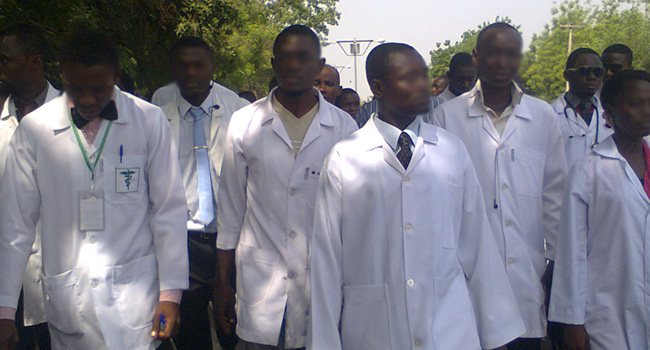 Members of the Nigerian Medical Association, Imo State Chapter, have called on the Imo State Government to abolish the ongoing plan to concession hospitals across the state.
The NMA made this call during a peaceful protest in Owerri, the Imo State capital.
They maintained that the association is not against the concession policy, but the government needs to follow some laid down procedures.
However, the protest turned bloody when one of the doctors was badly injured as a result of teargas allegedly fired by the Police to dispatch the protesters.
Visiting the Federal Medical Centre, Owerri, where the injured victim was being treated, the doctor in charge noted that the victim lost so much blood but responded to treatment.
In reaction to the allegation, the Police in the state maintained that their men did not shoot at anyone but was trying to maintain peace when some hoodlums tried to hijack the protest.
Following this development, the Nigerian Medical Association in the state vowed to close down all health facilities until the issue has been resolved.