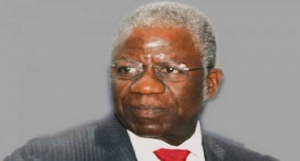 The Economic and Financial Crimes Commission (EFCC) has invited a former Head of the Civil Service of the Federation, Steve Oronsaye, for questioning over allegations of corruption and obtaining money by false pretence.
The former Head of Service was called in on Tuesday from his Abuja residence almost eight months after a Federal High Court ordered his release.
He was granted bail on self-recognition by a Federal High Court in Abuja, Nigeria's capital in July 2015.
Mr Oronsaye, who was charged along with two others, was asked to deposit his travel documents with the court to fully secure his bail.
The EFCC has now filed two fresh charges against Mr Oronsaye at the Federal Capital Territory High Court.