Obiano Rescues Victims From Motorcycle Accident, Cautions Reckless Driving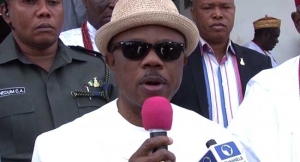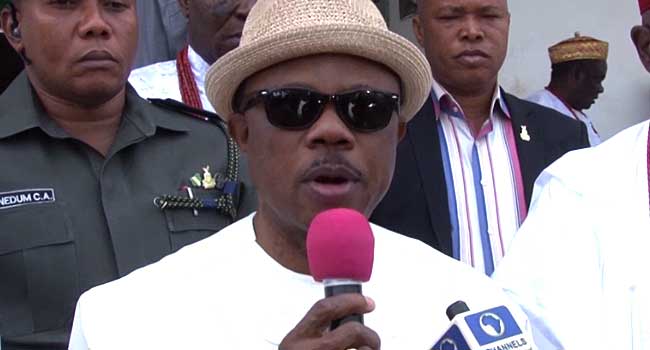 The Anambra State governor, Willie Obiano, has cautioned cyclists against reckless riding so as to minimize the rate of accidents on the ever busy roads in the state.
Governor Obiano made this known when he rescued two victims from a commercial motorcycle accident along Enugwukwu road on his way to a function.
The crash, according to eye witnesses, was as a result of over-speeding in which the motorcycle rider had a head on collision with a car causing the rider and the passenger to sustain multiple fracture and bruises.
The governor who ordered that the ambulance in his convoy be deployed to the rescue operation warned cyclists against riding without crash helmet as serious sanctions will be meted to those who flout the instruction.