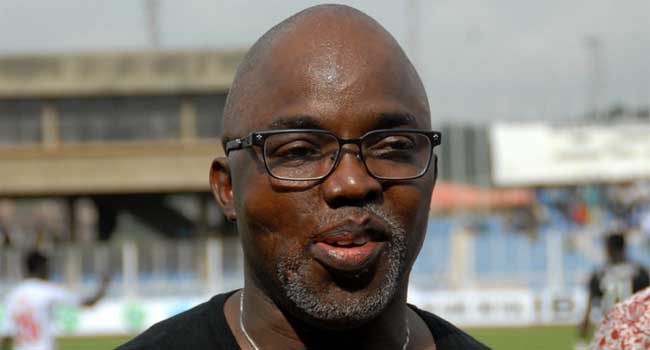 The Nigeria Football Federation (NFF) has filed an appeal, a motion to vacate the order and a motion for a stay-of-execution against the judgement of the Jos High Court, which on Friday decided to re-list a case brought by Chris Giwa against the elected NFF administration led by Amaju Pinnick.
In re-listing the case for hearing on May 30 2016, the court also restored the order that the election and Congress of September 30, 2014 be nullified.
However, since an appeal, a motion to vacate the order and a stay-of-execution has been filed, on the same day as the judgement, the status quo remains.
NFF 1st Vice President, Seyi Akinwunmi, described the judgement as a setback for Nigerian football.
"This is a sad one primarily because we have enjoyed a period of peace and have been able to work without the court-today-court-tomorrow situation of the last half of 2014.
"We have filed for stay-of-execution and that means the status quo remains and anything done is done at the actors' peril.
"I can assure football-loving Nigerians that there is no reason to panic, as we are in full charge and there is no trouble whatsoever.
"There is no order for the Giwa group to take over the Glass House. In fact many of his so-called board members have called to dissociate themselves from the matter," Akinwunmi stated.
The Giwa-led group had gone to court and withdrawn the case in October 2014, but then later went to the Court of Arbitration for Sports, which threw out their case.
A Federal High Court in Jos, Plateau State, had earlier nullified the election that brought NFF President, Amaju Pinnick and his board into office.
Justice Musa Haruna Kurya delivered the ruling on Friday over the re-listed suit challenging the election process of September 30, 2014 in Warri, Delta State.