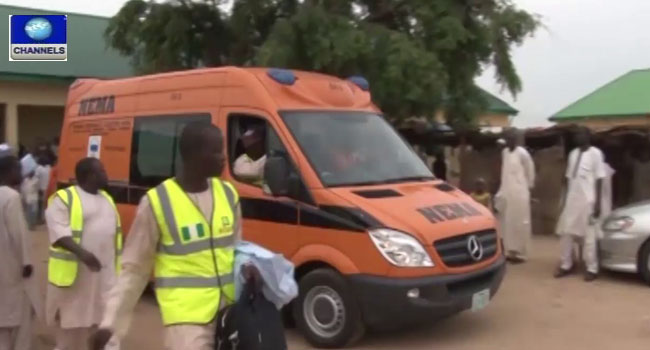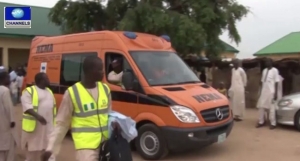 The Nigerian Navy, as part of their diamond jubilee celebrations are offering free medical services to displaced people in Maiduguri.
The free medical services named Medical Rhapsody, held in Dalori1, a selected Displaced People's camp in the state capital.
Dalori1 is one of the 22 government-recognised displaced people's camps within Maiduguri, the Borno state capital.
One of the beneficiaries is a mother of four abducted girls, Falmata Mustapha, battling with diabetes without medication since she fled from insurgents in her hometown, Bama.
The medical outreach was a lifesaver for her as money and drugs or the correct diet to control her condition have been out of her reach.
The Navy offered free drugs for the treatment of malaria, blood pressure check for the elderly and pregnant women, deworming for children, as well as multivitamins among others.
Part of the activities also included public health lectures by the naval medical team on topical issues such as HIV/AIDS, malaria, environmental, personal and oral hygiene.
The gesture was mentorship-oriented, intended to stir up ambition in younger ones from the benefitting communities.
Meanwhile, the Borno State government, again pleaded with the armed forces to consider recruiting members of the youth vigilante assisting in the insurgency war.
Deputy Governor, Usman Durkwa, made his request to top ranking officers of the Nigerian Navy.
He said that the Borno State government was worried about the fate of the teeming jobless youths when the insurgency war is brought to an operational end with their services no longer required.
Some of the youth vigilante volunteers also known as the Civilian Joint Task Force are also anxious about getting jobs to confront poverty.