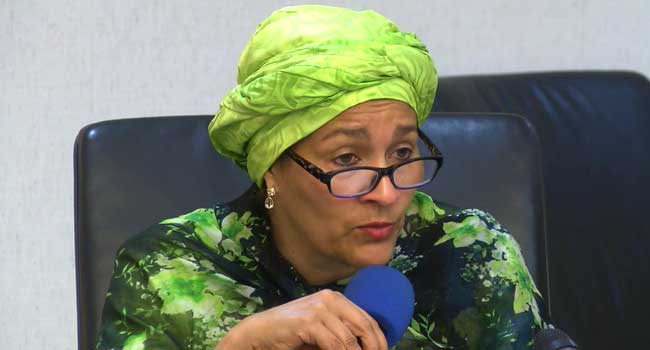 The Minister of Environment Aisha Mohammed has urged the Niger Delta Avengers and other militant groups in the region to stop blowing up oil installations and embrace the path of dialogue with the federal government.
According to the Minister, the act of blowing up oil installations is not only criminal but its impact on the environment cannot be quantified.
"Today, over 60% of the pollution in the Niger Delta are third party breaks. It is criminal.
"This is not being done by people coming from the outside, this is being done by people doing this to themselves.
"This is not a short term wound, this is a very deep wound because when you open up oil to your environment, it takes decades to get that back.
"So its not just a question of what you do to the economy in the short term. If the economy fixes itself with the diversification, what have you done to your land? Young people need to understand.
"Please come to the table and dialogue, because the alternative that you have chosen is a wrong path for you, your future and your environment," she said.
The Minister added that the current administration values the rule of law and would not condone criminality as it remained unacceptable for the militants to "go around risking other people's lives".