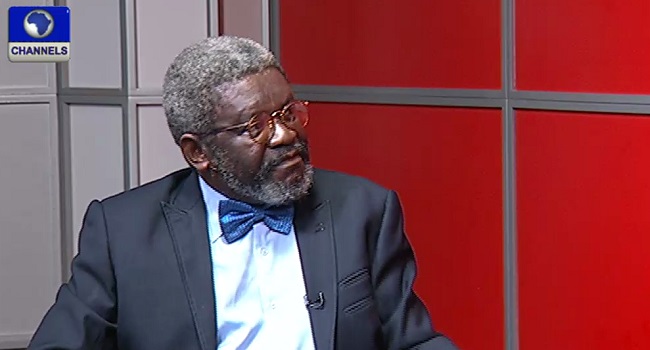 The former Vice Chancellor of Wesley University, Professor Tola Badejo, has advised the Federal Government to make the post Unified Tertiary Matriculation Examination (UTME) optional.
He gave the advice on Monday while voicing his opinion on the government's announcement of the scrapping of the examination conducted by tertiary institutions in Nigeria for applicants seeking admission into various schools.
"Make It Optional"
Speaking on Sunrise Daily, he maintained that authorities of various institutions should be allowed to decide how to accept candidates.
"Why should you tell somebody not to organise a screening when before you leave any University, you have to be found competent in character and learning.
"If I have to do that, why should someone tell me not to interview every candidate?" the university don questioned.
Professor Badejo cited instances where he was able to discover students with potential criminal traits during interview, stressing that government should "make it optional".
In his earlier address at the 2016 Policy Meeting of the Joint Admission and Matriculation Board (JAMB), the Minister of Education, Mr Adamu Adamu, affirmed that universities could screen candidates admitted by JAMB, but warned against students being subjected to a second written examination.
"As far as I am concerned, the nation has confidence in what JAMB is doing. The universities should not be holding another examination and if the universities have any complain against JAMB, let them bring it and then we will address it," he said.