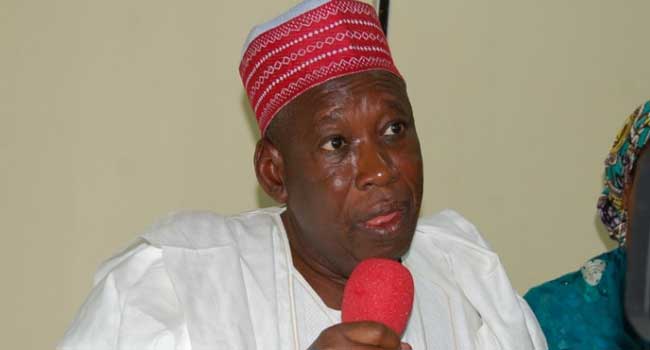 Kano State Governor, Abdullahi Ganduje, has appealed to residents to ensure prompt payment of tax in other to achieve a timely completion of the ongoing projects in the state.
The Governor stated this during a working visit to Tiga Independent Power Project site.
Mr. Ganduje said his Government is determined to complete all ongoing projects provided that residents exercise their civic duty to the Government.
Chairman, Skipper Nigeria Limited Mr. Gitendra Sakhdim told the Governor that the electro-mechanical installation of the draft tube and other necessary equipment will commence soon but identified port clearance of some equipment as a major setback.
According to Gitendra, About 11 containers of major components are still at the port because the duty concession has expired.
In 2012, the Administration of former governor, Rabi'u Kwankwaso, initiated the construction of independent power plants using Tiga and Chalawa water treatment plants.
The Construction was stopped towards the end of Kwankwaso's tenure and was reinvigorated by the current administration.
So far, the power house has reached 70% completion as government intensifies efforts to pay contractors on site.
In a related development, Governor Ganduje while inspecting the Construction of Rano-Rurum-Tiga Road, appealed the contractors to ensure speedy completion of the project as promised.
Governor Ganduje Disclosed that all outstanding payments have already been maid to the contractors.
Meanwhile, contractors on site assured the Governor that the project will be handed over to the state Ministry of Works as agreed on the stipulated time.