El-Rufai Flags Off Construction Of Potato Factory In Kaduna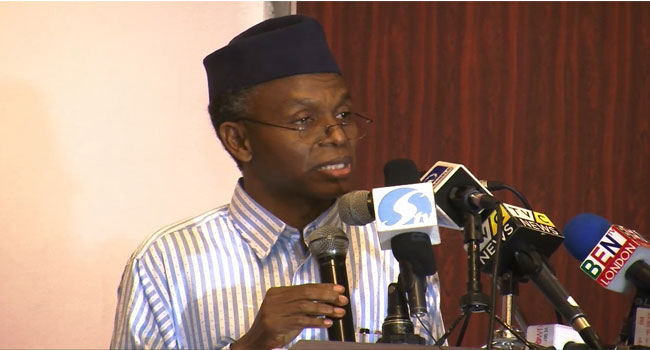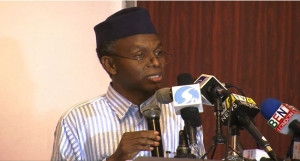 Kaduna State Governor, Mr Nasir El-Rufai, has flagged off the construction of a Potato Farm and Processing factory worth $120 million, in line with his administration's economic diversification programme.

The factory, said to be the first of its kind in West Africa, is expected to be completed in the next 18 months. It is located at Manchok in Kaura Local Government Area of the state in northwest Nigeria.
The proposed factory is being constructed in partnership with Vicampro International, an agro-based company with branches in several countries.
At the ground breaking ceremony for the proposed factory on Saturday, Governor El-Rufai said the processing facility would earn foreign exchange and reduce over-dependence on oil.
He stated further that the state government was committed to promoting agricultural practices to fast track development, diversify the economy and boost Internally Generated Revenue.
Reduction Of Poverty
The Governor appealed to the host community to support and cooperate with Vicampro, in order to pave way for the attainment of its mission.

He expressed the belief that the return of vibrant economic activities and the reduction of poverty among the populace would drive prosperity and reduce the divisions that became pronounced as the state's economy entered dire straits from the late 1980s.
In his remarks, the Governor of the Central Bank of Nigeria (CBN), Mr Godwin Emefiele, spoke on the issue of access to finance, which he said remained a major challenge of most investors.
He pledged that the issue was being addressed to ensure that investors with viable ideas were given the necessary support.
Need For Diversification
The CBN Governor, who said the drop in oil prices had affected Nigeria's economy drastically, suggested further diversification as the only alternative to overcome the economic crisis.
He assured the people that the CBN would collaborate with the Kaduna State government to translate the idea to reality for the benefit of all.
On her part, the Minister of State of Trade and Investment, Mrs Aisha Abubakar, described the development as a giant stride towards moving the nation's economy forward.
Giving the details of the project, the Executive Secretary of Kaduna State Investment Promotion Agency (KADIPA), Gambo Hamza, explained that to successfully run the plant, the factory would need about 10,000 hectares of land for potato cultivation.
He added that upon completion, the factory would have the capacity to process 2,500 tonnes of potatoes daily and create at least 30,000 jobs.
In his remark, the Managing Director of Vicampro, Michael Agbogbo, said the company would produce French fries, Irish flakes and biscuits for local and international consumption.
The residents of Manchok on their part, lauded the investment and expressed hopes that it would improve their community's economy and provide jobs for them.