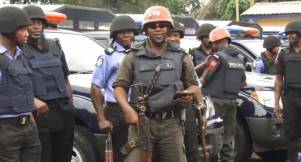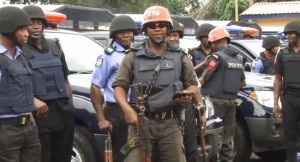 Police have raided a baby factory and arrested at least six pregnant women who are allegedly planning to sell their newborn babies after delivery in Delta State.
The police said the arrest was made in Okwe community, Oshimili South Local Government Area of the state in Nigeria's South-south region.
They revealed that a victim, Blessing Aondoseer, had reported that her husband allegedly connived with some people to take away her two weeks old baby.
The suspected baby factory syndicates were paraded on Saturday at the Police Headquarters in Asaba, the Delta State capital.
The spokesman for the Command, Celestina Kalu, said the police recorded another breakthrough when they apprehended a 74-year-old man reported to have defiled a 14-year-old girl.
The police mouthpiece said investigation was ongoing to apprehend other members of the syndicate who were at large.
He noted that the rising incidences of baby factories had added to Nigeria's human rights issues.
Mr Kalu, however, said that the Nigeria Police was committed to ensuring that issues of child abuse and trafficking became a thing of the past.
While some of the suspects spoke about their involvement in the crime, Aondoseer claimed that her baby was taken away by her husband after delivery.