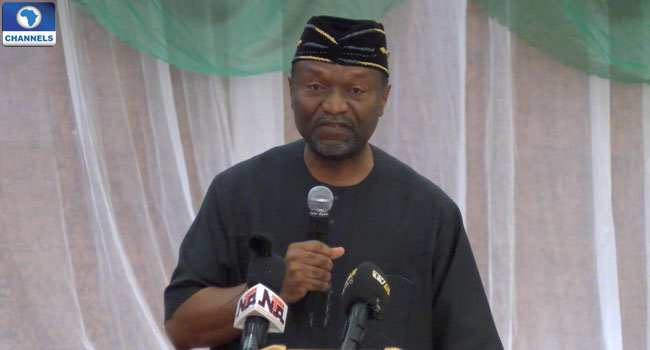 The Federal Government of Nigeria has reaffirmed its commitment to diversifying the nation's economy to reduce its dependence on oil.
The Minister of Budget and National Planning, Senator Udo Udoma, made the declaration on Wednesday at the end of the National Economic Summit Group (NESG).
He said the proposed shift from oil resources would help create jobs, reduce poverty and contribute to the nation's socio economic development.
At the moment, the nation's economy is in recession.
Mr Udoma explained that the government would achieve this through a synergy with members of the organised private sector.
He added that the government was eager towards diverting from its over dependence on petroleum resources to other sectors of the economy.
As the NESG meeting comes to an end, experts have been deliberating on how to improve the Nigerian economy through the patronage of locally produced goods.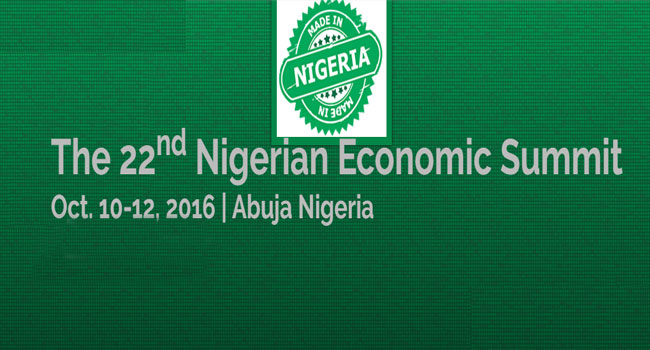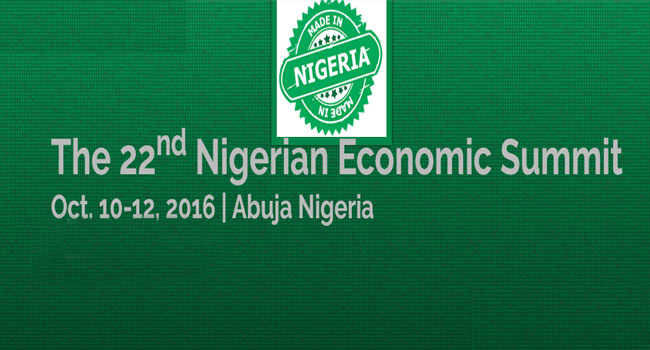 One of the participants, Lanre Akinbo, is hopeful that key recommendations identified at the gathering will serve as a starting point for the successful implementation of the Made in Nigeria campaign.
The 22nd edition of the NESG meeting opened on Monday in Abuja, with participants looking to come up with strategies that would spur economic growth through heightened patronage of made in Nigeria goods and services.
The theme for this year's summit is 'Made In Nigeria' and the organisers of the summit say they are looking to re-emphasise the message that the productive capacity of the Nigerian economy has to be developed as much as possible.
Need For Diversification
In his opening address, President Muhammadu Buhari said Nigeria had no other choice at the moment than to diversify its economy to break its reliance on oil.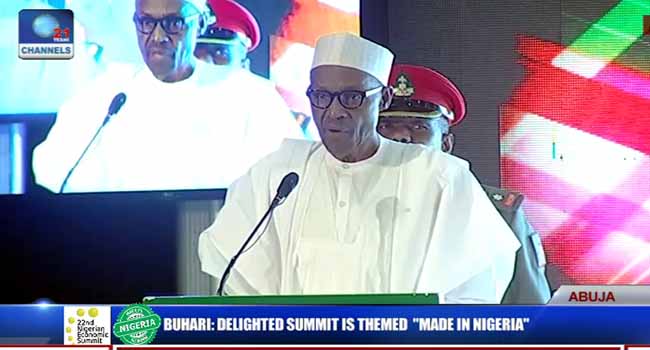 He was happy with the theme of the summit, saying it "lies at the heart of so many of the efforts we are making to lead us through these troubled times and to lay a firm foundation for the future".
The President stressed the need to diversify the economy, stating that it was to ensure Nigeria never have to rely on a commodity to survive as a country.
He added that there was apparently no other way to steer Nigeria out of its present economic predicament without building a strong economic foundation on Made-in-Nigeria goods and services.
On the sidelines of the summit, the Vice Chairman of the NESG, Sola David-Borha, told Channels Television that stakeholders would discuss issues affecting Nigeria's economy and proffer solutions that will reflate the economy and subsequently bring growth.
Mrs David-Borha, who is also the CEO of Stanbic IBTC Holdings, said the group believes that patronising made in Nigeria goods and services will spur the growth of the economy that is already in recession.